Sandhya Mukhopadhyay left a legacy of over 280 songs. Photos: collected
">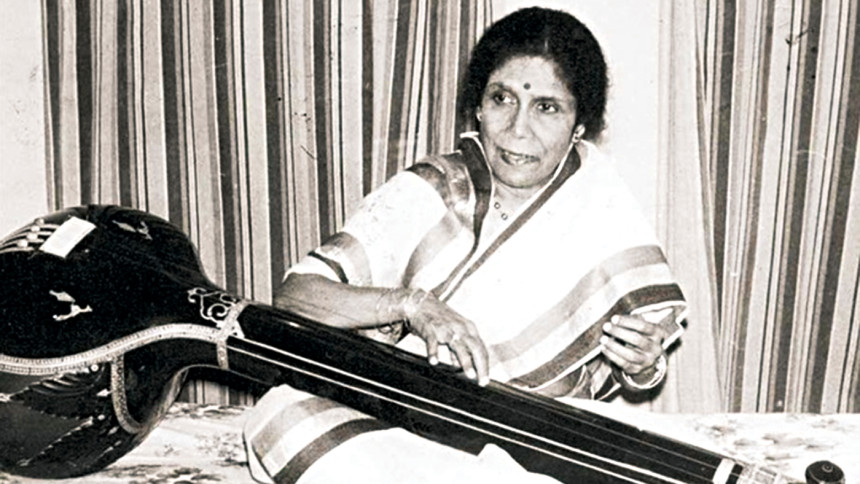 Sandhya Mukhopadhyay left a legacy of over 280 songs. Photos: collected
Legendary Bengali singer Sandhya Mukhopadhyay died at the age of 90 on February 15, following a massive cardiac arrest, leaving behind legions of grieving fans across borders.
She was born and raised in Kolkata and took her first singing lessons from her parents Narendranath Mukhopadhyay and Hemaprabha Devi. She was a trained classical singer, who adopted different forms of singing with equal ease – from reading to folk songs, Rabindra Sangeet and bhajans.
"The love of my listeners is my greatest reward".

Sandhya Mukhopadhyay to Indian media, two days before his hospitalization.
Sandhya Mukhopadhyay, through a legacy of over 280 songs, has taken Bengali songs to new heights whether singing for movies or songs released during Durga Puja.
Her first recording dates back to 1945 and her first album of Durga Puja songs was released in 1948. Soon she received offers to play songs in Bengali films. His first playback song was for the movie "Samapika", released in 1948.
She went on to sing for about 17 Hindi films before returning to Kolkata and settling there as a prominent playback singer in Bengali cinema. Her most prominent duets were with Bengali singer Hemanta Mukhopadhyay, especially when she performed for famous actress Suchitra Sen.
She has worked with top musical directors including SD Burman, Madan Mohan, Naushad, Anil Biswas and Salil Chowdhury. Some of his signature songs are "Ei Poth Jodi Na Shesh Hoy", "Madhumaloti Dake Aaye", "E Shudhu Gaaner Din", "Ghum Ghum Chand" and "Ke Tumi Aamare Dako", among many others.
Affectionately referred to as "Gitasree", Sandhya Mukhopadhyay received the National Film Award for Best Playback Singer for the films "Sandhya Deeper Sikha" (1965) and "Jay Jayanti" (1972).
Among countless other accolades, she received West Bengal's highest honor from the government, Banga Bibhushan, in 2011.
The eminent singer had refused the Padma Shri.
">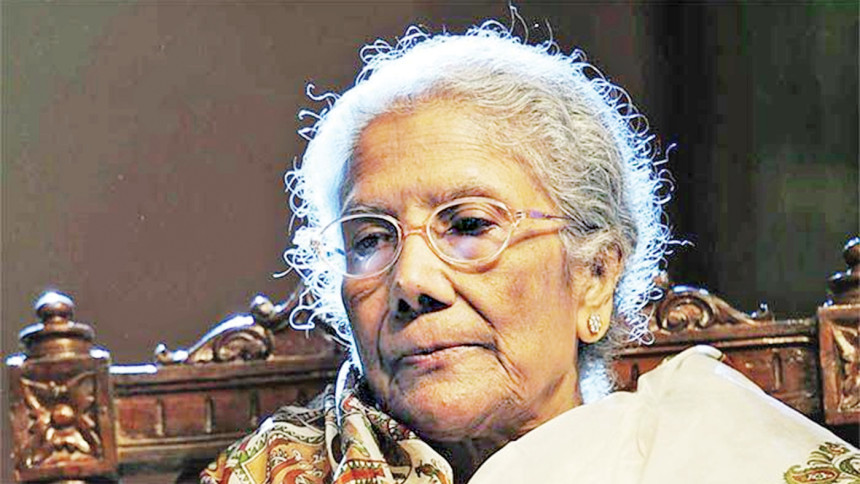 The eminent singer had refused the Padma Shri.
Millions will remember Sandhya Mukhopadhyay for her role in the Bangladesh Liberation War in 1971.
In Kolkata, she was actively involved in raising awareness of the issues of the people of what was then East Pakistan. She helped musician Samar Das set up the Swadhin Bangla Betar Kendra, who played a crucial role in conveying the message of Bangabandhu Sheikh Mujibur Rahman to the people.
His songs for Swadhin Bangla Betar Kendra were crucial in the Bangladesh Liberation War as they motivated the Mukti Bahini soldiers and also mobilized the masses by creating patriotic fervor.
She has joined leading artists to perform free concerts to raise funds for the 10 million refugees who have been forced to take refuge in India.
In January 1972, when Bangabandhu returned from prison to a newly independent nation, he was greeted with the song "Bangabandhu phire elo tomar, swapner swadhin Banglai", on Swadhin Bangla Betar Kendra.
It was a powerful reminder of the sufferings and sacrifices suffered by Bangladeshis during the war of liberation.
Written by Abidur Rahaman and composed by Sudhin Dasgupta, one of West Bengal's most prolific composers, the song was made memorable by the beautiful voice of Sandhya Mukhopadhyay.
Unfortunately, her recent rejection of the Padma Shri and the ensuing controversy is probably what made her known to the rest of the world, when she deserved to be an international legend, rather than just an icon. Bengali.
The eminent singer represented a whole era in Bengal, where love was expressed through songs, and love songs necessarily meant the duos Hemanta Mukhopadhyay and Sandhya Mukhopadhyay. She was clearly aware of her stature, and that's why she had the courage to turn down the award.
Curiously, there were rumors that Lata Mangeshkar and Sandhya Mukhopadhyay shared a bitter relationship – and because of this relationship, Sandhya Mukhopadhyay couldn't establish himself in Bollywood. However, in her autobiography published in 2001, Sandhya Mukhopadhyay said that these rumors were complete lies.
Apparently, the two singers shared a great bond with each other and Sandhya Mukhopadhyay herself chose to be in Kolkata. She sang the duet "Bol papiha bol" with Lata Mangeshkar in the 1951 film, "Taraana".
There is no need to pit the two singing legends against each other, as famous Bollywood singer Abhijeet Bhattacharya noted. "Like Lata Mangeshkar, Sandhya Mukherjee (Mukhopadhyay) was the embodiment of Saraswati. These voids can never be filled," he told Indian media yesterday.
Although Sandhya Mukhopadhyay's importance in the music world could be talked about for days, her greatest legacy was that of a humble artist, whose passion for her craft was unparalleled. His melodies will continue to inspire musicians for generations to come.