Harmony has lifted the veil on its new Series 6 guitar amps – a series of three all-tube combos, including the H650, H620 and H605.
Packed with thoughtful features, all three amps in the range offer Jensen drivers, blue Tolex coating (which, admittedly, is completely mind-blowing), three-band EQs, and power attenuators, to pull it off. get the most out of the preamp at lower volumes.
Amps range from the 5-watt H605 (MSRP $ 549) through the 20-watt H620 (MSRP $ 649) up to the 50-watt H650 suitable for the stage (MSRP $ 999).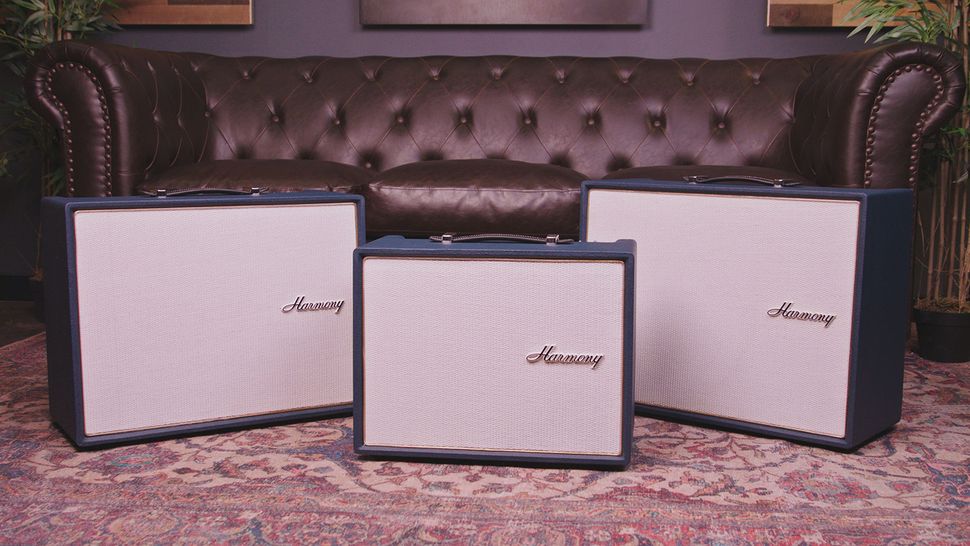 The H650 is the flagship combo of the trio, intended for use on large stages. It includes a Jensen Tornado Stealth 65 12 "speaker, four 12AX7 tubes in the preamp stage and two 6L6GC tubes in the power amp, as well as built-in tremolo, reverb and amplification effects, which can all be activated with the supplied foot switch.
The 20-watt H620 is touted as a studio-ready combo. It features a Jensen Falcon 12 "speaker, three 12AX7 preamp tubes and two 6L6GC power amp tubes. It has the same range of footswitchable effects as the H650 and a line output for recording.
Designed for in-room rehearsals and home recording, the H605 uses a single 6L6GC power tube, with a pair of 12AX7 tubes in the preamp. It also comes with a built-in reverb and boost, which are foot-switchable.
Best of all, the company lined up a number of stellar six-string talent to demonstrate the amps, including Devon Eisenbarger, Fredrik Halland, and Yvette Young. You can hear Young's pedal-rich demo below.
For more information on Series 6 amps, visit the Harmony website.