Fannin County, Texas – On Sunday afternoon, Oct.24, 21, from 3:00 p.m. to 5:00 p.m., Adler & Hearne will perform at the Harmony House Concerts. YOU ARE INVITED TO PARTICIPATE, in person !!
If we have an idyllic and crisp fall day, Adler & Hearne will perform on the front porch of this' old house. Guests have to throw folding chairs in their cars to set them up in the front yard, and we'll pretend we're at the Kerrville Folk Festival listening to our performers on stage. However, if the weather does not cooperate, we will settle into the living room and dining room as always (but not so close and cozy). If you're taking place indoors, bring your favorite mask (did we tell you this was also a masquerade party?) Or we'll be happy to provide you with one!
To book for this event, which happens to be our first live concert here since March 1, 2020, please call 903-583-2661. Leave your name, contact details (preferably e-mails) and the number of seats you want. Reservations are $ 20 per person — cash or check payable to Lynn adler, please. We guarantee you an afternoon filled with Lynn & Lindy's "organic songs" straight from their Spring Hollow organic song farm. Please reserve early, as spaces are limited if held indoors. If you are making a reservation, please be kind enough to show up or cancel in a timely manner. No-shows are a NO-NO!
FYI: the two artists and the two hosts have been fully vaccinated.
Adler & Hearne will play two 45 minute sets with a 30 minute intermission to mingle (remotely), graze on a treat table or shop at the CD table.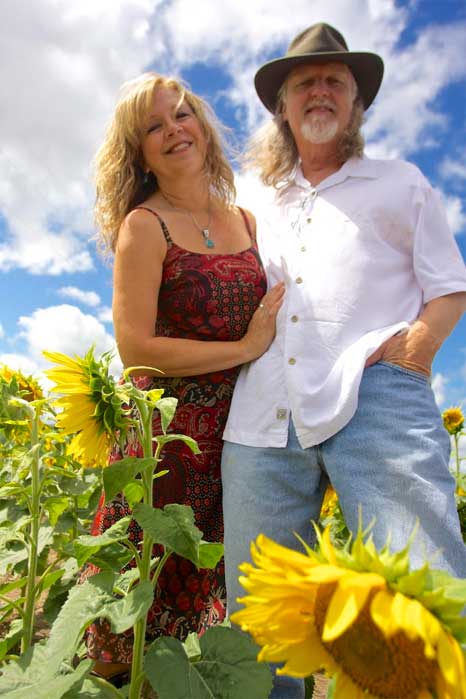 Your hosts for the Harmony House concerts are Faye and Scott, who have been providing a community of music lovers with the cream of the crop when it comes to independent singer-songwriters for over 15 years. Honestly, we can't wait to see you here — whether you're one of our returning regulars or a newbie. Harmony House is located on Wildscape Acres, 160 acres of prairie and forest just 10 miles north of Bonham, TX, and approximately 65 miles NE of the Dallas metroplex. If you require an itinerary, please indicate it when making your reservation. We will then provide you with our physical address or send you a Word.doc attachment with detailed instructions OR both.
We'll provide you with cups of coffee, tea, and a variety of Faye's punch concoctions (mostly organic juices mixed with herbal tea) that pack a punch. Faye and Scott will also provide a variety of cheeses and crackers for snacks. As this pandemic continues, we ask customers to bring appetizers that have been prepackaged and / or prepared (none of these homemade products yet) — e.g. nuts, olives, hummus, fresh fruits or vegetables, baked goods from the bakery, prepackaged guacamole and other dips.
I hope (Faye) didn't forget to mention (pun intended) in this press release. Over the past 18 months, I've gotten a little rusty writing what was once something I could create in a flash. If so, simply call 903-583-2661 with questions.
Learn more about Adler & Hearne
From the Upper East Side of Texas, near the artistic hamlet of Winnsboro, award-winning singer-songwriters Lynn adler and Lindy hearne communicating with the public from coast to coast. Honored to have been selected by the Texas Commission on the Arts to sit on the official state of Texas Touring roster, the husband-wife duo enjoys the title of Official Texas Artists on Tour for the September 2020-2022 touring season. (Adler and Hearne have been on the list since 2014.) Their music is a characteristic blend of original folk, jazz and blues with deep Texan roots. With more than 12 recordings and decades of touring between them, their repertoire is playful, poetic and poetic ?? including sparkling love ballads, historical tributes, songs from original stories and hymns of justice and peace. Raised by musical families and nurtured by music ensembles all the way to college, the husband and wife duo met in Nashville, and now pour them together in performances at listening rooms, festivals and events. community events at churches, libraries, schools and home concerts. Lynn co-wrote the theme song for the hit PBS children's television series Wishbone. Her diverse writing experience brings additional experience to the duo's workshops and presentations. Lindy sang in the famous Texas Boys Choir as a child, and for several years he and his band were Roy Clark's backup band, performing with Roy from Las Vegas at Hee haw at Carnegie Hall. The songs of Adler & Hearne? share a common bond with the human experience of all of us. The atmosphere of their shows is a thoughtful balance: in equal parts, a circle of campfire songs and concert hall varnish, punctuated with humor and wit.