When trying to bring harmony to the workplace, these titles can help equip employers and employees with tools to facilitate engagement and change.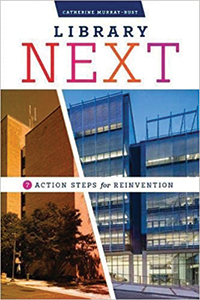 Library Next: Seven action steps for reinvention
By Catherine Murray-Rust
The pandemic has presented libraries with unusual challenges, creating an atmosphere in which change happens quickly and often. Library Next offers takeaways and activities you can adapt to your work style and organizational culture while navigating new developments in the profession. A self-proclaimed library disruptor, Murray-Rust shares insights from more than 40 years of experience working with libraries to help them deal with uninvited instability, whether through employee engagement or change. organizational. It aims to inspire readers to make the necessary changes that will strengthen their libraries today and for years to come. ALA Editions, 2021. 120 p. $55. PBK. 978-0-8389-4839-2.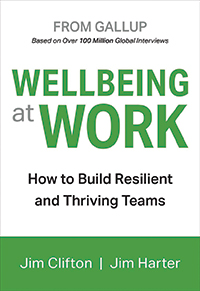 Well-being at work: how to create resilient and dynamic teams
By Jim Clifton and Jim Harter
Clifton and Harter are longtime executives at Gallup, the analytics and consulting firm behind the Gallup Q12 employee engagement survey and CliftonStrengths, a personality assessment tool. With long careers in employee engagement, the authors claim that job satisfaction is the foundation of "the best life possible." In this title, they explore five key elements of well-being – career, social, financial, physical and community – and present institutional strategies on how to help employees succeed in these areas. The book is also filled with ideas and action items to help employees grow professionally and, in turn, thrive in every element of wellness. Gallup Press, 2021. 336 p. $16.50. 978-1-59562-241-9. (Also available as an ebook.)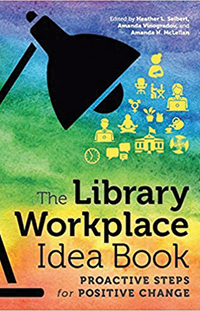 The Library Workplace Idea Book: Proactive Steps for Positive Change
By Heather L. Seibert, Amanda Vinogradov and Amanda H. McLellan
Libraries often focus on growth and improvements for a more satisfying customer experience, but neglect to pay attention to the employee experience. This compilation of case studies and personal stories shows how library workers from various institutions are making their workplaces more fulfilling. The stories focus on improvements and conversations around areas that directly affect employees' social and emotional well-being, such as work-life balance, inclusion and sensitivity, and leadership. There are also helpful tips for improving the physical environment of a library to make workers more comfortable. These stories will inspire action to solve pressing problems and bring innovative ideas to your library. ALA Publishing, 2020. 192 p. $65. PBK. 978-0-8389-4645-9.
Trust yourself: stop overthinking and channel your emotions to succeed at work
By Melody Wilding
Sometimes the harmony you seek begins with personal reflection and change. In this book, Wilding, a human behavior expert and executive coach, shares decades of research and experience with his clients to overcome the stressful thoughts, self-doubt and self-criticism that can interfere with a person's work. . She describes how being in tune with your emotions, your environment, and the behavior of others can be your superpower. Using neuroscience-based strategies, she guides readers toward finding self-empathy and inner confidence to voice their opinions, overcome impostor syndrome, and persevere in the face of new challenges. Chronicle Prism, 2022. 256 p. $17. PBK. 978-1-79720-200-6. (Also available as an ebook.)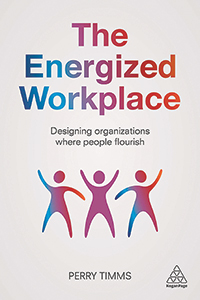 The Dynamic Workplace: Designing Organizations Where People Thrive
By Perry Timms
Organizations have been prompted by the pandemic to address issues that can compromise their success and the health and happiness of employees. Timms challenges organizations to embrace this moment of change by rethinking systems and processes to support employee engagement. Through case studies, testimonials, and a bit of introspection, Timms explores approaches to managing and protecting employee energy for organizational success. Although this book is aimed at those working in talent management and development, it includes general advice, tips and tools for motivating colleagues and helping employees bring their energy and commitment to work. Kogan Page, 2020. 232 p. $26. PBK. 978-0-7494-9866-5. (Also available as an ebook.)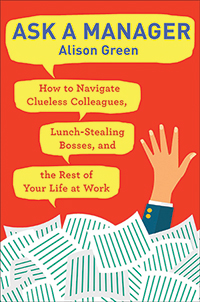 Ask a Manager: How to Navigate Clueless Coworkers, Bosses Who Steal Lunch, and the Rest of Your Work Life
By Alison Green
Green has over a decade of experience as a workplace advice columnist on her Ask a Manager blog. In an attempt to provide workers everywhere with honest feedback from managers, she found that her readers weren't looking for resume advice, but rather help with difficult conversations that, while necessary, were often avoided. In this book, she tries to give employees in all roles the confidence and know-how to deal with unique situations. When it comes to having difficult conversations with your boss, colleagues or direct reports, you will find this book helpful in knowing what to say and when, if at all, you should say it. Ballantine Books, 2018. 304 p. $16. PBK. 978-0-399-18181-8. (Also available as an ebook.)