Aryan Adhikari, when given a choice between learning the sitar and the guitar, chose the latter. For the 13-year-old, the guitar, which he could take with him everywhere, was a more attractive instrument. Like his friends, being a rock star was all he cared about. Even though he knew that learning the sitar and classical music would make him a better musician, he didn't really like the idea. He found it dull and boring.
"I want to be like Alex Turner (main member of Arctic Monkey). I want people singing my name and banging their heads to my music. Playing the sitar doesn't let me do that," Adhikari says.
Adhikari isn't the only one who finds classical music boring. Even though many people have signed up for classical music courses both at Kathmandu University and Tribhuvan University and other institutes, few of them continue its practice. They learn tricks and techniques that will help them play guitar, piano or drums and after learning the basics most give up to practice traditional music.
Many claim that they do so due to the lack of demand for classical music in the market. Others argue that this is due to a lack of patience among the students. But, with music being heard and played less and less, especially in Kathmandu where it has flourished, musicians fear that this art form, which has existed since the days of the Vedas, is on the verge of being forgotten. .
glorious history
Classical music, however, has been part of Nepali music for a long time. The music was protected and promoted by the rulers of Nepal. He flourished in the royal courts of the Mallas, Shahs and Ranas. Members of the royal family were trained in classical music. Singers were rewarded by kings. They were revered.
"They were respected because the royal family at the time understood music and its importance," says Dhirendra Premarshi, head of the traditional and classical music department at the Nepal Academy of Music and Drama. "They knew that this music cured diseases and improved a way of life. But, over time, people began to forget its importance.
With the advent of pop music and the influence of the West, classical music began to lose its appeal, especially in Kathmandu. When the hippies arrived, they brought with them their type of music. Artists like Bob Dylan, Jimmy Hendrix, Elvis Presley and the Beatles started dominating the Kathmandu music scene in the 70s and beyond. Even Nepali singers started adopting their styles and started releasing music. With this, classical music, which many believe originated in the Himalayas, began to take a back seat.
"The golden age of Nepalese classical music was during the time of King Mahendra (Shah)," says singer Prabhu Raj Dhakal, professor of ethnomusicology at Kathmandu University. "After that, not much was done on the pitch. The number of students interested in learning has certainly increased. But very few are interested in continuing to practice classical music.
Reduced "range"
The reason, say people who practice classical music, is the lack of scope in the field. Uttam Ghosh, a student in the Department of Music at Kathmandu University, says he got into it because he knew he would become a better singer if he learned classical music.
"I listened to a lot of AR Rahman and Kishor Kumar. Listening to them, I realized the importance of having a good base. I could sing, but I knew that all music had classical roots. With hindsight, I'm glad I got into it," says Ghosh.
But, he is aware that he will have to consider other options as the reach of classical music in Nepal is limited.
"We have teachers telling us that. They say even they don't have places to perform. So as musicians we have to look at other options because I think for music to survive, musicians have to survive," Ghosh says.
Dhakal agrees. He thinks that people who have been able to understand classical music deeply are rare and adds that stakeholders have not done enough to promote classical music in Nepal. He believes that the lack of interest of singers to get into classical music is due to finances. If the money was good in this form of music, there would be more people actively involved in research, he says.
"If you don't have new research, you won't get good music. But, you won't have researchers when the money isn't there. At this rate, people will turn to mainstream music because the money is there," says Dhakal.
Glamorous sequins
Another reason musicians say classical music isn't as popular is because it's not glamorous. Sunit Kansakar trained in classical music 27 years ago by learning to play the sitar. But, as he didn't find it glamorous, he decided to go into rock and roll and was part of groups like Robin N' Looza, Mukti & Revival.
"It's sad to say, but classical music isn't glamorous," says Kansakar, who is part of a folk fusion band called Kanta dAb dAb in which he plays sitar. "Classical music has a lot of art in it, but when it comes to performance, I don't think it's as appealing to the new generation as hip-hop or rock and roll."
He says it's time for musicians to adapt and change the way they make music because people are looking for easy listening these days. He adds that in today's digital age, people only listen to music if it's visually appealing.
"People don't care about melody anymore. Only connoisseurs seek this. The general public is looking for a good catchy beat and a flashy clip. So as musicians we have to adapt over time," says Kansakar.
Premarshi echoes his thoughts. While he says the general public hasn't been able to understand classical music, he feels that musicians have been too rigid to adapt. As people grow increasingly impatient, Premarshi says musicians should start composing shorter songs.
"For the new generation to get involved, it has to be made more attractive. No one will sit and watch a musician play for 45 minutes because for a new audience it can get monotonous," he says.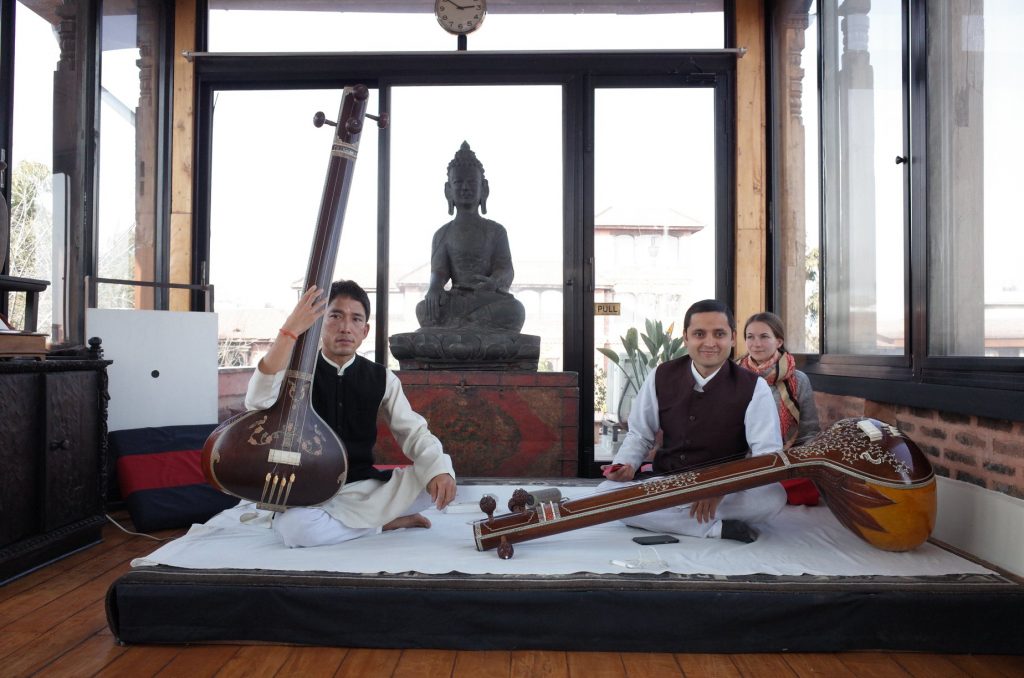 Not enough experimentation
Kuran Punj, a classical singer says another reason the musical form could not leap forward is that singers don't like to experiment. He says he is trying to sing similar to his guru Dhakal, but he realizes he is not doing anything new.
"When I play a 30-minute set, there are times when I feel it's monotonous. I can only imagine how the audience feels," says Punj.
But, for singers to experience, they need a stage. Currently, only a handful of venues give space to classical musicians. The Kirateshwar temple in the Pashupati area and Yala Maya Kendra in Patan host monthly shows, but Premarshi says that's not enough. He believes that the mainstream media should help them promote classical music. He says the media has not been supportive and gives an example of a recent lecture his department held at the academy.
"We went to TV stations to ask them to air our show. There's nothing on TV anyway, but they asked for a big amount of money that we just didn't have. It was quite disheartening," he says.
Dhakal has a similar sentiment. He says that when he started his career, there were several shows on both Radio Nepal and Nepal Television. He says he made regular appearances with his father, classical music pioneer Nara Raj Dhakal. But, classical music has no place. This is largely due to public demand.
"I understand that people want to listen to mainstream music. But, I think the people running these programs on TV and radio or even writing about the music are the ones who don't understand the music," Dhakal says.
Everyone is looking for more views and wants to go viral, says Dhakal, which is why the mainstream media has turned a blind eye to classical music.
Vishal Bhattarai, who is the founder of Dhrupad Gurukul, an institute that teaches dhrupad-style classical music, says that classical music can never compete with commercial music. He says that this form of music will never be commercial. However, he says it is a form of cultural heritage and the government should do more to preserve it.
"Previously, the royal courts kept it. However, the bodies that have been given responsibility for this are not doing enough. He's restricted to Kathmandu and he doesn't even have room here. It has to reach other parts of the country, only then the music can develop.